The inspiration to starting Luminant Analytics was our desire to innovate insurance pricing. We want to challenge the way insurance pricing is done today, because the current reliance on internal loss data leads insurers to missing key external changes, and new opportunities. We also want to enable insurers to adopt our new approach to pricing, through the insights and predictions from our risk assessment platform. This approach is based on decomposing insurance loss trends through a combination of relevant external data sets, and then blending those insights with learnings from internal data. Ultimately, pricing will reflect the adoption of those pivotal changes that they have missed so far.
Our Team
Dr. Renu Ann Joseph – CEO & Founder
Dr. Renu Ann Joseph is passionate about using data insights to unravel the big picture. A key ingredient in her problem-solving approach is the combination of traditional analytical methods and a fresh, objective, data-driven perspective.
In her most recent role before founding Luminant Analytics, she worked on identifying and projecting external environment changes, captured from varied data sources, and linking them to a large re-insurer's US casualty book of business. Though the scope of trends spanned several casualty lines of business, the focus of most of her work was on analyzing the deteriorating loss environment in US auto insurance, using out-of-the-box thinking applied to conventional data sources.
Renu is a trained Economist, with work experience in the financial services industry and in public health, in both corporate and academic environments. In the past fifteen years, she has worked on headline topics in casualty insurance data analytics, macroeconomic modeling, health policy analysis and tobacco control economics.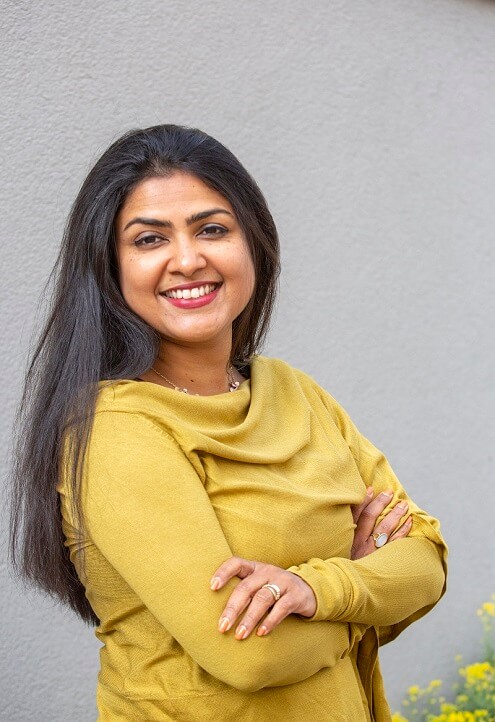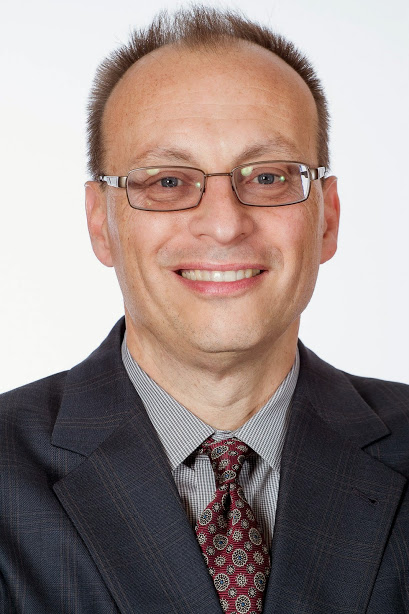 Arthur T. Healey, CPA, JD – Chief Financial Officer
Art is a tech-savvy CFO with 30 plus years' experience overseeing the corporate finance, accounting, and legal functions of early stage technology companies. Art's experience includes 18 years' experience as CFO and 12 years as CPA and Manager at Big Four public accounting firms. Art and his team at A.T. Healey, LLC provide financial leadership and back office support to dozens of startups to enable founders and executive teams to accelerate growth during the early years of their business enterprise. Due to their broad experience focused on startups, A.T. Healey can quickly implement best practices and state-of-the-art technology to maximize efficiency and value for clients.
Art holds a Juris Doctorate degree in Law from Villanova University´s Charles Widger School of Law and has an accounting degree from Villanova. Art is excited about new challenges in different industries and believes that Luminant Analytics is leading change in an industry ripe for better, improved data analytics and risk assessment.
Bertrand Waché, MBA, CPCU, ARM – Head Business Development
Bertrand Waché is a veteran business developer in the insurance industry, where he spent nearly 30 years, mostly on the P&C side of the business, both in the US and internationally. He began by instilling marketing discipline into commercial insurance companies traditionally steeped in unsophisticated business behaviors where research, profiling, segmentation and quantified tracking of targeting activities did not exist. He moved on to product management and distribution functions, running two national networks of personal lines agents in the US, before wrapping all of his home office and field experience into a global research and development responsibility to support all product lines for a jumbo worldwide carrier. Then, he focused on spotting trends for a top reinsurer.
Bertrand has always been keen on running businesses by the numbers, and loves the opportunities presented by Luminant Analytics to enlighten (re)insurers about the actual influence of external factors on their bottom line, to improve their risk selection and pricing.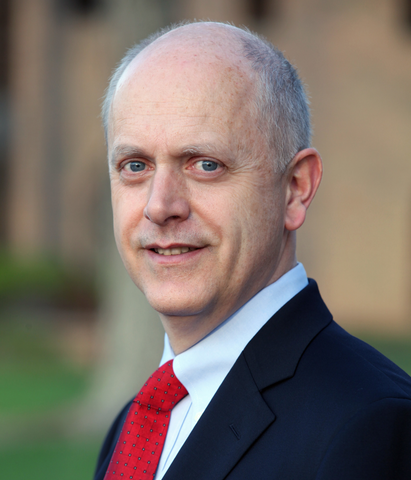 Dr. Dina Belyayeva – Lead Marketing
Dr. Dina Belyayeva has a fifteen-year experience of working in the insurance industry in a variety of roles focused on growth strategies. Her functional area expertise includes digital transformation, corporate innovation, and marketing. Her industry knowledge is drawn primarily from implementing large-scale initiatives in commercial lines. She also led projects in annuities and group markets. In 2016 Dina departed from her corporate role to address opportunities presented within the insurtech sector. From late 2017 through 2019 she served as Operations Officer for InsurTech Hartford, a grassroots organization founded by local insurance professionals in Hartford, Connecticut. She also serves as a mentor for startups at Hartford Insurtech Hub accelerator and has first-hand experience of running a startup.
Dina has a Ph.D. in Linguistics from the University of Florida and an MBA from the University of Hartford. Engagement with Luminant Analytics offers her an opportunity to apply an integrated approach to product management, pricing, and underwriting based on advanced market data analytics.
The Luminant DRIVEN  platform is proof of transformative data analytics: one that powers insurance business decision-making through the contextual blending of very diverse, but highly relevant data sources.
It brings together the talent of an extraordinary data science team, appropriately situated in the actuarial and underwriting context. The technology solution that renders the analytics to scale is built with the help of two companies that have a strong enterprise software development skill set.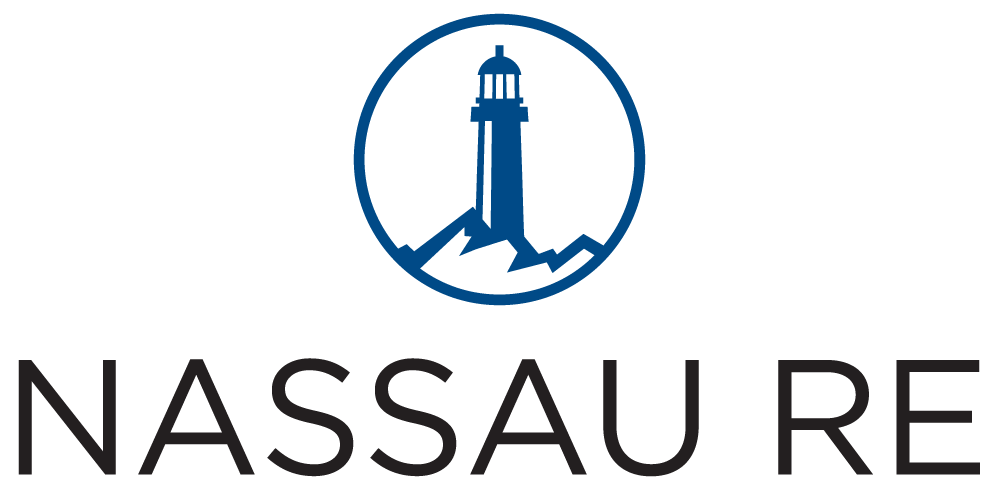 We believe that our potential is best realized by working with companies that have adopted the mantra of innovation in all aspects of doing insurance business. Nassau Re exemplifies such sentiment and we are proud to collaborate with them.
Nassau Re´s mission of building a franchise across the insurance value chain is set in one of the most appropriate locations – Hartford, Connecticut – the insurance capital of the world. By being based here, we are part of the momentum that the city has been generating in the global Insurtech space.
Advisors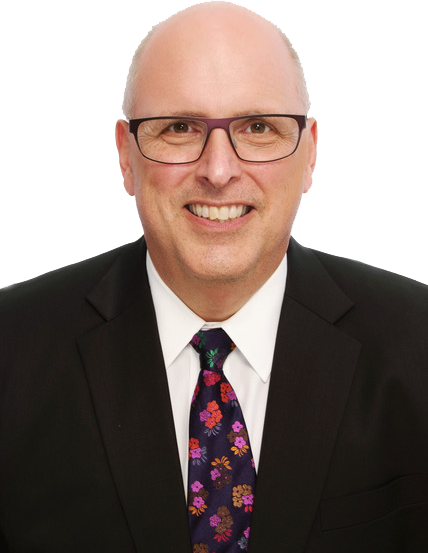 Rick Perdian
Product Development Advisor for insurance data analytics with a focus on incorporating emerging risks in new and established insurance markets.
Rick's thirty-year career in law and insurance has taken him to Switzerland, Singapore and China. He handled complex claims and litigation for The Home Insurance Company, Zurich Financial Services and Swiss Re. For seven years he worked at the Swiss Re's Centre for Global Dialogue addressing the emerging risks and trends impacting the re/insurance industry. Rick has a law degree from Temple University. When not pondering the global risk landscape, he keeps busy as a classical music critic and writer.
Frank Fischer
Advisor on building & scaling organizations from the ground up, running operational teams and implementing complex client solutions
Frank built his 20y+ career running complex IT solution implementations for large multinationals, with professional stations at Mars, McDonald's and Syngenta in diverse locations like France, Germany, Russia, Japan and Switzerland.  Frank honed his skills in project and program management, as well as in leading and developing large, geographically dispersed teams.
Frank has economics degrees from the University of Heidelberg, Germany, and Université d'Aix-Marseille, France. He is currently a Senior Principal with Infosys Consulting, Zurich, Switzerland, and a co-owner of Luminant Analytics.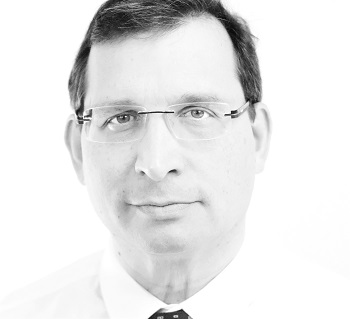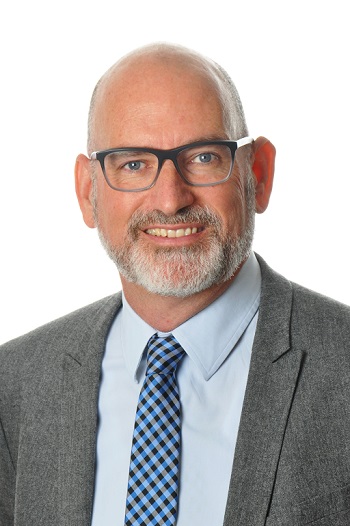 Dr. Ian Tidswell
Advisor on B2B pricing, pricing strategy & execution to large and small companies that want to increase their profitability by improving prices.
Starting from a strategy consulting background at McKinsey & Co. and other consulting, operational and leadership positions, Ian methodically built his expertise in the pricing area up, including a stint as global Head of Pricing at Syngenta, a global Crop Protection and Seeds company.  He has over 15 years of experience in pricing, with deep experience in pricing strategy, price setting, commercial terms design and price execution for companies in various industries.
Ian has a Physics BSc from the Imperial College, London, and a PhD from Harvard University.  He is the founder and lead for een Consulting, as well as a Pricing coach for Innosuisse, the Swiss agency for the advancement of innovation.  He is based in Basel, Switzerland.